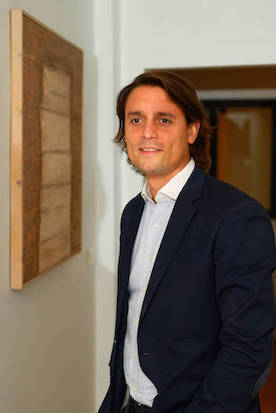 François-Xavier Penin
Attorney-at-law
Member of the Paris Bar
My vision of the lawyer practice:
Whether it is for a specific counselling mission or for a long-term partnership, I strongly believe in teamwork with my clients.
When the client chooses me as a business partner, I can know his/her profession and therefore guarantee an optimal follow-up of the Employment and Labour situation within the company and anticipate his/her legal obligations.
My keywords: efficiency and responsiveness.
When counselling, I take my client's level of training in Employment and Labour Law into consideration to be as efficient as possible and meet his/her expectations as best as possible without losing the imperative rigour I need for my mission.
For litigations, I always start trying to see if an amicable solution is possible so that my client can move on as quickly as possible while limiting costs and defending his/her rights. If no settlement agreement is worth considering, being efficient will require preparing the case quickly and in a way that the judges can get to the important point right away: why my client should win.
My activity:
I advise companies of any size (from very small business to international group) for various operations (daily management of employees and staff representatives, restructuring of varying sizes, Employment and Labour audits and training). I also represent the interests of my clients in front of the different jurisdictions.
My experience:
After graduating with a Master degree in Business Law from the University Paris I (Pantheon-Sorbonne), I obtained the Paris Bar in 2012.
Since 2006, I have worked with three Law firms dedicated to Employment and Labour Law, I have carried out missions for the Paris Chamber of Commerce and Industry and I have worked for the Employment Department of the Court of Appeal of Paris to have a better understanding of judges' expectations regarding the preparation and presentation of a case by a lawyer.
In 2016, I opened my own law firm in order to devote my practice to the assistance of my clients.